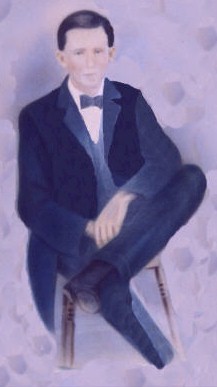 Jefferson Moore Adams - 1891 - 1918
Descendants of Jefferson Moore Adams Generation No. 1
JEFFERSON MOORE ADAMS (ROBERT FRANKLIN4, JEFFERSON MOORE3, JOHN2, WILLIAM F.1) was born September 22, 1891 in Jacoby, Louisiana, and died June 24, 1918 in Jacoby, Louisiana.
He married LUBY BORDERLON January 30, 1916, daughter of ESTINE BORDELON and ARMIDE SAUCIER. She was born September 11, 1899, and died in Simmesport, Louisiana.
Child of JEFFERSON ADAMS and LUBY BORDERLON is:
LARRY J ADAMS, b. February 25, 1918; m. AGNES J. ADAMS; b. July 30, 1918.
Visit AldridgeAdamsJones to see what you think.