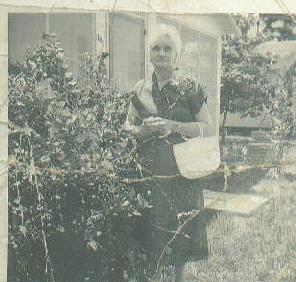 Henrietta Adams 1896
Descendants of Henrietta Adams Generation No. 1
1. HENRIETTA5 ADAMS (ROBERT FRANKLIN4, JEFFERSON MOORE3, JOHN2, WILLIAM F.1) was born September 15, 1896 in McCrea Louisiana, and died April 17, 1969 in Melville, Louisiana. She married (1) JOSEPH ALCIDE WHITMORE 1916 in Pointe Coupee Parish, La. file# 759, son of OTRIDE WHITMORE and OCTAVIE GUILLOT. He was born September 17, 1879, and died June 07, 1947 in Melville, Louisiana, buried Melville, La. She married (2) BROWN Aft. 1917.
Children of HENRIETTA ADAMS and JOSEPH WHITMORE are:
WILSON WHITMORE, b. July 30, 1917; d. May 06, 1997, Baton Rouge, Louisiana.

WOODROW WHITMORE, b. July 29, 1917.

MARVIN J. WHITMORE, b. December 10, 1918, Jacoby, Louisiana; d. July 27, 1988, Pascagoula, Mississippi; m. MAE MUNSON

JO HENRY WHITMORE

Visit AldridgeAdamsJones to see what you think.