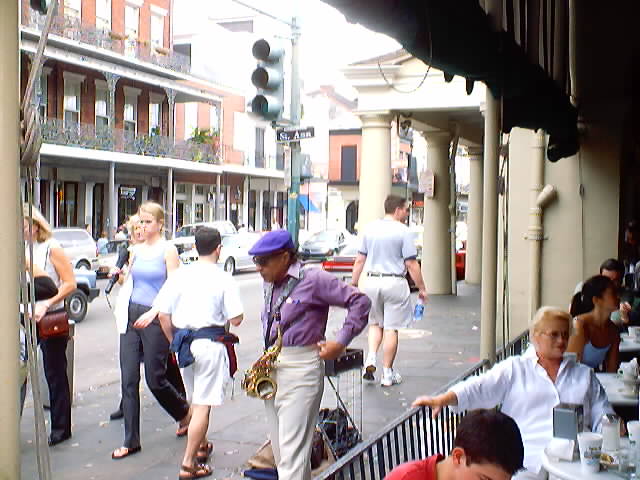 Richard Fiske, 79, was a 19-year-old Marine and one of the two buglers on the USS West Virginia. He also fought at Iwo Jima, where he and five others were the only survivors in a unit of 37 men. Fiske is a volunteer at the USS Arizona Memorial in Pearl Harbor and also visits local schools in Oahu, where he lives, to teach children about the attack.
IN 1988, I met two Japanese men while I was volunteering at the Arizona Memorial in Pearl Harbor, and I showed them some of my pictures. One could speak English, so I said, "Wouldn't it be great if we could get the guys who bombed Pearl Harbor together with our American veterans?" He was reluctant, but we kept writing, and in April or May of 1991, they finally said they would like to be friends. When a group of about 24 came in 1991, we established friendships that you would never believe. Then, in 1995, we invited them to Pearl Harbor for the 50th anniversary of the signing of the surrender. And 250 came. Two-hundred and forty came this past December. I have been friends with Zenji Abe, the Japanese pilot who bombed my ship, since 1991. Since then, he has been giving me money to put two roses out on the Arizona: one for him and one for me. I go out there with my bugle on the last Sunday of each month and play taps for us and for the Americans and the Japanese that were killed Dec. 7. I haven't missed a month since 1991.
I want people to understand that we don't have to have war. We can become friends with our so-called adversaries. I want the young kids to understand that war is hell. My main mission in life is to get kids to understand that it's not glorified like you see it on TV. And you don't have to hate forever. You can also put your faith in God and say, "OK. We did it. But you're my friend now." Three words I tell the people: friendship, love, and truth. You live by that, and I think you can make it.
The URL to access the Dreambook is;
http://books.dreambook.com/adamsgenealogy/military.html
The URL for the "sign my dreambook" page is;
http://books.dreambook.com/adamsgenealogy/military.sign.html
Visit AldridgeAdamsJones to see what you think.